Vancouver Kitsilano Houses for Sale MLS Listings
About Vancouver Kitsilano Houses
The Kitsilano Vancouver Houses for Sale price typically range between $1,450,000 and $35,880,000, with larger units goes for as much as $35,880,000. The average total area of a Kitsilano House is 2,820 SQFT.
The average Kitsilano House Price is $3,491,000, and the Average Sold Price is $2,886,000. The average House Sold Price per square foot is $1,042/SQFT. The House for Sale Average Days on the Market in Kitsilano is 42 days.

Sam Huang and his team of experienced Realtors have been living and working in the Metro Vancouver area for over ten years. They have helped many clients bought and sold Condos or Houses around Kitsilano, so they can help clients find a suitable home very quickly. The team has in-depth knowledge of the different buildings in the Vancouver Kitsilano area, including knowing the developers' history, age of the building, type of construction, and bylaw restrictions. If you are thinking of buying or selling a Condo or House, please call Sam Huang and his team at 778-991-0649.
If you are a first time Home Buyer looking to buy a home around Kitsilano and have questions about obtaining a mortgage for your purchase, we can refer a Mortgage Broker to help you get pre-approval for your mortgage.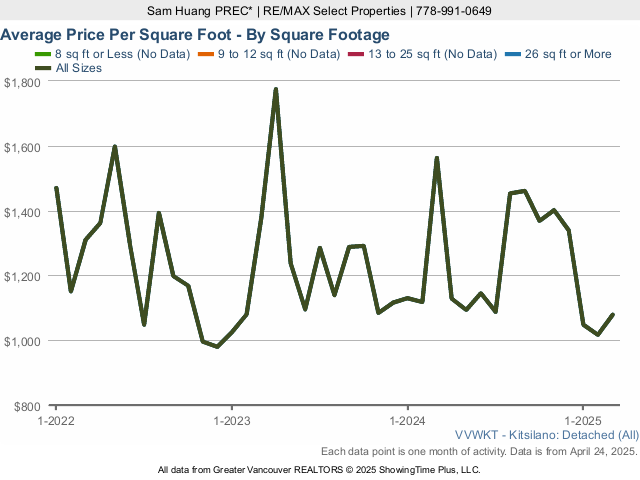 More Real Estates for Sale MLS Listings
Kitsilano
False Creek
New Westminster
North Vancouver
Richmond
Vancouver
Vancouver West