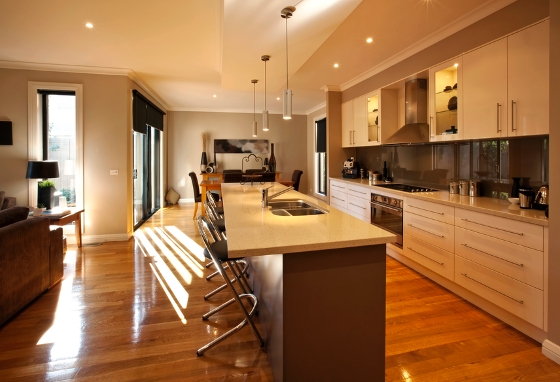 For anyone who's thinking about updating their UBC real estate property, it is really important to choose the right furniture carefully. This is because furniture, like fashion, may tend to become reliant on trends. If you end up choosing a trendy piece of furniture over a classy one, you may end up with a home design that will not be as effective as it was a few years ago. As such, you need to carefully decide on each piece of furniture you plan to buy for your home.


Quick Tips for Modernizing your Home
One of the easiest ways you can upgrade the look of your home is to make it look modern. By making use of contemporary pieces of furniture, you'll be able to achieve the look you desire for your property. Without a doubt, modern home design can make your home look stylish and in tune with the current trend. But is it something you truly want for your home?
In order to determine whether or not a modern home design is something you find interesting, see to it that you look at the options available to you. Since modern homes can mean different things to each person, you need to identify what modern is for you. What are the key features of a furniture piece that makes it look modern for you? Does it need to have a specific look? By identifying these things, you can determine what modern home design means for you. As such, you'll be able to pick out the right pieces in no time.
Apart from the furniture, you should also think about installing home furnishings to make your UBC real estate property in line with the look you want. For a modern home, you may think about installing an island in the kitchen equipped with bar stool seating or glass panel kitchen cabinets where you can store your prized China. While they prove to be useful, they also make for an attractive centerpiece in your modern kitchen.
As for your bathroom, you can make it look modern through simple methods. The trick is to make your bathrooms look cleaner and more spacious. If you need to store bathroom items, you can install wall mounted cabinets so that they can also serve as a decorative piece in this part of your home. There are also some people who remodel their bathroom with a stylish yet functional vanity set. Not only does this prove to be an attractive fixture for any bathroom, it can also be functional in the sense that you get to use it to prepare for the day ahead. By installing these simple bathroom accents, you can make this part of your home look appealing and modern.
To modernize the look of your living room, you can incorporate pieces that have geometrical shapes or vibrant colors. If you do not have the budget to fully customize your living room, you can simply pick out furniture coverings that come with these design options. This way, you can make your living room look stylish and relaxing, just as it was intended to be.
A modern home design can be a breath of fresh air for your property. While it serves as a stylish home, it also proves to be a functional option. If you're planning to buy property with modern design, make sure you give us a call. We'll be more than happy to show you some options that we have. Through this, you can achieve the look of a modern home without the need to renovate your property!