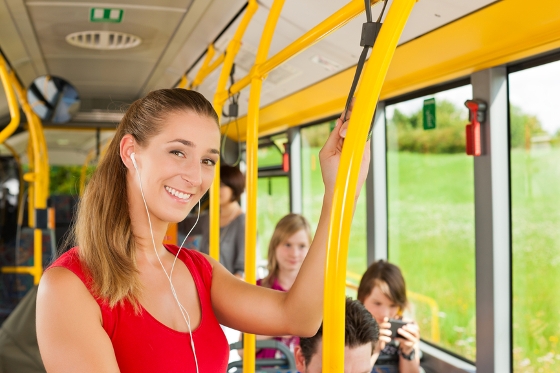 Calculating the new costs your family's budget will face after moving is an important step in the planning process that prevents unpleasant surprises during an already tumultuous time. Your transportation costs are always going to be a part of that plan, because everyone needs a way to get around. Luckily the UBC real estate area has lots of access to Vancouver's high quality roads and public transportation. Moving around the city by car, bus, sea bus (boat), and sky train is a breeze, but there are costs to consider. Here is some information about getting around UBC with grace and ease.
The cost of owning a car can vary from city to city, and there are even differences to be found among Vancouver's different neighbourhoods. For instance, gas costs an average of $1.20 CAD per litre in other places, but the Vancouver metro area tends to run closer to $1.40 CAD per litre. So the total cost of gas will vary depending not only on how much you drive but where you go. Insuring a car in the UBC area costs an average of $2600 a year, though this will vary greatly with different makes and models. Maintenance and auto repairs cost an average of $1000 per year. Parking should also be considered, especially if you will be spending lots of time on campus where parking passes are almost always required. If you are looking at UBC condos for sale, make sure you establish whether adequate parking is included or not.
If keeping a car sounds like a hassle, don't fret! All UBC homes for sale have access to world class public transportation, and owning a car is often unnecessary. Vancouver's public transit system is even split into zones, so you don't need to pay for more transportation than you need. There are three zones that make up Vancouver, but the UBC campus and surrounding neighborhoods conveniently reside entirely in Zone One along with much of the metro area. A one zone monthly pass costs about $90.00 CAD per month, whereas a 3 zone pass costs about $170 CAD. Passes can be upgraded on the fly if you need to go somewhere outside the zones specified, so don't stress about needing to head somewhere outside your zone. If you are using public transport as your primary form of transportation, a monthly pass can save you some money. There are even student discounts available!


Public transportation also has the advantage of helping to keep the city's air clean. Vancouver is a very environmentally friendly city, and the public transport system is built with the greener denizens in mind. If the environment is something you care about, you can take pride in using fewer resources during your commute and pleasure travel.
I hope this information helps you navigate your move and your travel afterward with ease.