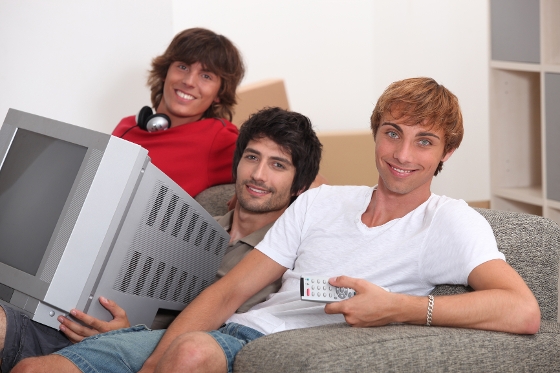 Recently, the University of British Columbia's Vancouver campus announced that they would be increasing housing fees by 20 percent for students living in university-run facilities. The average cost per month of student housing after the hike was calculated at $780.
This development has prompted dissatisfaction in most students. Their difficulty in affording on-campus housing could translate into big gains for landlords that rent properties on or near campus.
Students Deterred from Living on Campus Because of Fee Hike
The decision to increase the housing fee was made by the university's executives and board of governors, but without any student input. UBC is set to make a $6.5 million windfall as a result of the increase, which tallies to about $105-$140 per student.
Andrew Parr, managing director of student housing and hospitality at UBC, explained that the fee increase was necessary to cover funds for student services and financial support programs. He also claimed that the $780 cost was less than the typical rent in the area. Despite this assertion, he still acknowledged that directly comparing shared dorm facilities to private residences was inaccurate.
Potential Migration to Private Properties
Many students are likely be seeking alternatives in the vicinity instead of hoping for the university to change its mind. The local real estate market in Point Grey and near UBC has many available properties that would perfect for renting.
With private residences, students can have amenities that would not be available to them in most campus housing. For instance, they would be able to have their own private rooms and would not have to share a bathroom with hundreds of other residents. A house can also provide more robust facilities, such as a full kitchen and even a backyard.
A Perfect Time to Rent Housing to Students
This atmosphere presents a ripe opportunity for investing in housing on or near the UBC campus. Anyone who bought a one of the UBC homes for sale in the area could generate ample revenue from monthly rent. They would be providing local students with a beneficial service.
A savvy buyer could use the climate to their advantage by advertising rates better or at least comparable to the university's, but with added benefits. Students like housing that gives them freedom from the restrictions that most university-run housing options require.
Landlords could build a reputation by adding to their rented out properties as time goes on. Satisfied students can spread positive word-of-mouth and build the property owner's "branding" by voicing that private residences are more comfortable and convenient than living in university housing.
If you are interested in this unique market's potential, you could jump at the chance while it is still timely. Take a look at our property listings to find the perfect investment opportunity.