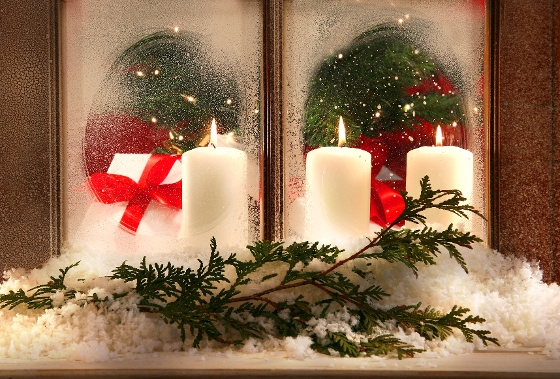 UBC residents have access to plenty of choices when it comes to holiday celebrations. Part I of our post covered just some of the traditional festivities that Vancouver-area citizens get to participate in. Here are some more noteworthy events worth attending.
"Peak of Christmas" at Grouse Mountain
The Grouse Mountain resort is nestled about a thousand metres above Vancouver. Making the trek up there gives you access to mounds of snow and winter fun.
From now until Christmas Eve, Grouse Mountain goes even further by creating a holiday wonderland. Santa's Workshop is displayed there, complete with real live reindeer and sleigh rides. There is also an 8,000 square foot skating pond and caroling choirs singing holiday favorites.
Breakfast with Santa on Grouse Mountain
As long as you are going to be up in Grouse Mountain, you may as well pay jolly old Saint Nicholas a visit. From December 14th to 24th Santa will be dining at Grouse Mountain's delicious restaurants, Altitudes Bistro and Lupins. A bountiful breakfast buffet will be provided along with the chance for the young ones to get some face time in with their favorite holiday mascot.
Bright Nights Christmas Train at Stanley Park
One of Vancouver's most time-honored holiday traditions, Stanley Park becomes dressed to the nines every Holiday season to create fun for the whole family.
Ride throughout the 1000 acre park on the delightful Mini Train, witnessing the spectacle of more than 2 million lights as you chug past. When you are done, you can enjoy some hot cocoa and roasted nuts in the plaza. After that, you are encouraged to sing along with carolers and belt out classic and contemporary Holiday songs that everyone should know by heart.
Free Ice Skating in Robson Square Ice Rink
Right in the heart of downtown Vancouver, Robson Square provides one of the most iconic sights for the holiday season: throngs of ice skaters, both young and old. This sight is proliferated by the fact that Robson Park's ice rink is free for skaters. Even if you do not have your own skates, rentals are just four dollars.
Holiday Ball at UBC
If you want to rub elbows with a younger crowd, UBC's Dance Club puts their moves to the test every year at an annual Holiday Ball. Food and drinks are provided, along with the ability to witness all the hard work the Dance Club has put in so far pay off.
Semi-formal attire is required, as are non-marking dance or dress shoes.
These events are sure to put a smile on you and your family's face every year around the holidays. To become a part of our community and have access to these events for years to come, you should consider buying one of the many inviting UBC homes for sale. Take a look at our listings to see what can be in store for you.